Tech Driven Web Infrastructure: Effective Web Development Services In Delhi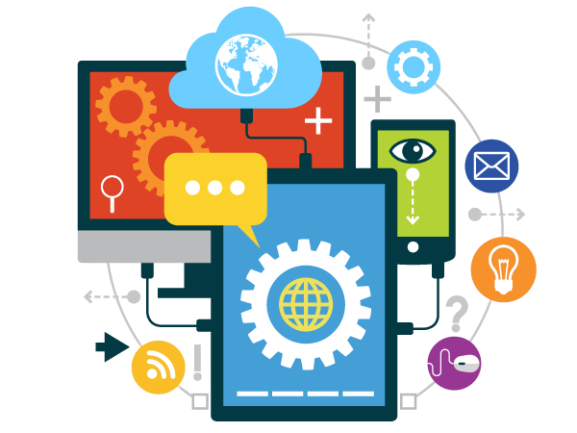 Our brand mommy team aide to yield the best customer service experiences. Presenting you with the most innovative and trending recourse to bring maximum traffic to your page. We are the best web development company in Delhi, having the best of talents working with us.
About our Web- team
As an experienced website designing company in Delhi, we have in our team, web developers who furnish expert web application development and web design services to our clients.The combination of front end and back end developer and designer designs and devise the best solutions at both the front end and even code the same at the back end. Our best web developers exquisitely robust user experiences and custom made designs encounter specific industry needs.Our devoted web designers have manifested their strive to yield the best outputs. With a skilled team of experts and dedicated work culture, we have been a successful website designing company in Delhi with multiple happy clients
What will we do for you: Delivering The Best Web Development Services In Delhi
As a web development company in Delhi NCR we give you a one-stop solution for all your social media shoutouts. We work for you, for your vision for your goal. We provide you with a fast development process incorporated with quality checks throughout the development process. Our team of experienced professionals works in accordance with time and strategies. With our efficient and effective web development services in Delhi NCR, we aid businesses in attaining their goals and objectives. Being a part of a professional team, we deliver time to time detailed reports of our work.
Why brand mommy: Premium Website Designing Company In Delhi
Customer satisfaction is our primary objective. We work for our client keeping their vision and growth in mind. Our belief lies in customer's appraisal and satisfaction.
Advanced technological experts provide sure shot hit strategies.
Our social media team is well equipped and eager to hit the clients' goal.
Unlike other agencies, we are not money extracting agencies. We work day and night for customer's growth and goals. Customer's benefit is our primary goal. We offer expert web development services in Delhi.

So As we say website is your first shop and the first information desk for your business, The same needs to be attractive, with catchy content and a strong backend platform that is seo friendly and cannot be hacked easily. We develop and design websites on all language platforms and third party platforms as well. Some of the best web platforms are; Wordpress, wix, PHP, HTML, CSS, MAGENTO, JS, so on and so forth..
Looking for the best website designing company in Delhi for your venture?? Give us a call!!